THE DEPARTMENT OF JUST US IS MAKING A MOCKERY OF AMERICA'S SYSTEM OF JUSTICE…
"Life is a comedy for those who think… and a tragedy for those who feel."
Hillary Clinton is a TRAGEDY for America and a Comedy to the Rest of the World.
Everything illegal, Concerning— The Clinton's and Dictator Barack Hussein Obama II; AKA–THE Scum Bag — is Hush-Hush and Covered-Up? Hillary Clinton— Cannot Recall Anything and Denies Everything?
The Main-Stream-Media Should Be Ashamed of Themselves. Obstruction of Justice and Treason in High Places, are Serious. Offenses. This is as Bad as the Assassinations of JFK, MLK, RFK and Malcolm as well as the 9-11 Scandal.  It is TIME to WISE-Up, Rise-Up and DEMAND ANSWERS. It is Time for a SPECIAL Investigation by CONGRESS. The DOJ and FBI need to be Investigated. This is Cause for the RICO Act. It's Outrageous and Totally Unacceptable!
"Power corrupts absolute power

corru

pts absolutely."
"No bank too big to fail, no one too big to jail."  Hillary Clinton
WHAT?
IT Is Time for a Special Investigation. WE MUST Separate the Obama/Clinton Absolute POWER!
 In case you haven't heard

(Second Immunity Secretly Granted by DOJ)

:
The Department of Justice reportedly gave immunity to a computer expert who deleted Democratic presidential candidate Hillary Clinton's emails during its investigation into her private email server despite being ordered by Congress to keep them.
The New York Times reported Thursday that the Justice Department's immunity deal with Paul Combetta likely means that Republican lawmakers' calls for federal authorities to investigate his deletions will go unheard.
The top Republican on the House Oversight Committee, Rep. Jason Chaffetz, had asked the Justice Department to investigate whether Clinton, her lawyers or Combetta obstructed justice when the emails were deleted in March 2015.
The FBI said when Clinton's team called Platte River Networks – the Denver-based IT company where Combetta worked – in March 2015, Combetta said he realized he didn't follow a December 2014 directive from Clinton's lawyers to have the emails deleted. He then used BleachBit to delete the messages in the days after the meeting with her lawyers.
The Times, citing the FBI's notes, reported that Combetta initially told the agency in February that he didn't recall deleting the emails, but changed his story in May.
In February, he told federal investigators he didn't remember seeing an order from the Benghazi investigation committee, which Cheryl Mills had sent to Platte River Networks, to keep the emails.
However, in the May interview, he said at the time he deleted the emails "he was aware of the existence of the preservation request and the fact that it meant he should not disturb Clinton's email data" on the Platte River network.
Combetta is the second person to be given immunity in the investigation into Clinton's private email server. IT specialist Bryan Pagliano, who was a staff member on Clinton's 2008 presidential campaign, was given immunity in exchange for answers into how he was able to setup Clinton's "homebrew" server that was setup at her Chappaqua, N.Y. residence around the time she started working at the State Department.
The FBI described the deletions in its notes of its investigation into Clinton's account that was released last week. Though Combetta's name has been redacted, law enforcement sources familiar with the investigation identified him as the person who received immunity and deleted Clinton's emails to The New York Times.
Brian Fallon, a Clinton campaign spokesman, told The Times that the deleted emails had already been investigated by the FBI before its decision to close the case. Read whole store here.
Published on Sep 29, 2016
BOMBSHELL WikiLeaks CONFIRMS Hillary Sold Weapons to ISIS
Although Hillary Clinton has repeatedly denied that she sold weapons to the Islamic Stats while serving as Secretary of State, Wikileaks founder Julian Assange claims he has proof to the contrary. Thepoliticalinsider.com reported: In Obama's second term, Secretary of State Hillary Clinton authorized the shipment of American-made arms to Qatar, a country beholden to the Muslim Brotherhood, and friendly to the Libyan rebels, in an effort to topple the Libyan/Gaddafi government, and then ship those arms to Syria in order to fund Al Qaeda, and topple Assad in Syria. Clinton took the lead role in organizing the so-called "Friends of Syria" (aka Al Qaeda/ISIS) to back the CIA-led insurgency for regime change in Syria. Read Whole Story Below:
In an interview with Democracy Now, Wikileaks' Julian Assange is now stating that 1,700 emails contained in the Clinton cache directly connect Hillary to Libya to Syria, and directly to Al Qaeda and ISIS.
Hillary Clinton Committed Treason. She Belongs in Prison. It was known in May of 2016, and She is Still Running for President? Ironically our votes are counted on machines over in Spain, that are owned by George Sorros?
ALSO:
Alas, in July 1993, FBI Director William Sessions was Dismissed by President William Jefferson Clinton because:
 "He Had an Elite Unit Investigation High Criminal Offenses by both President Clinton himself as well as former President George Herbert Walker Bush and his sons Neil, Jeb and George W., little-known business cronies of Clinton, and other top-level criminals jointly with Bush/Clinton Gang…."
 
"PRESIDENT OBAMA VIOLATED THE LAW WITH HIS RANSOM PAYMENT TO IRAN…
"TRUMP HAMMERS CLINTON FOR FBI'S DISCOVERY OF 30 BENGHAZI EMAILS…"
Justice at this Point is BLIND
.
James Comey – resigned from HSBC board of directors in 2013. Imagine that, the head of the FBI recommended no charges against Clinton after the bank he was board of directors on gave $81 MILLION to the Clinton Foundation.
The United States of America may be the most sick and rotten it's ever been and it's thanks to elite, crony capitalism and Hillary Clinton.
Back in July, the director of the FBI, James Comey, held a press conference in which he said that no charges would be brought against Clinton for her use of a private home e-mail server.This month, ahead of Labor Day, the FBI's official documents on their investigation into Clinton's e-mails were released. In July, Comey stated "we [the FBI] can't establish… that she acted with the necessary criminal intent."
The documents released from the FBI sing a different tune.Hillary Clinton used not one, but three, private servers while Secretary of State and all were kept in her basement. None of her e-mails use encryption. An e-mail account using Clinton's server was successfully hacked into in January 2013. A computer and thumb drive with the entire archive of her e-mails was lost in the mail.Sure, Comey can say that these details show no willful intent to break the law but let's keep going…
————————————————————————–
Why obstruction charge for Clinton could hinge on timing
Sep. 07, 2016 – 3:05 – Chief intelligence correspondent Catherine Herridge reports from Washington
NEW CLINTON FBI REVELATIONS:

Lead FBI agent John Giacalone resigned in Feb 2016. Standard investigative tactics suspended. Agents blocked from serving search warrants to retrieve key evidence. Agents not allowed to interrogate witnesses and targets without warning. AND.. MUCH.. MORE.. VERY SPICY!
This needs to be seen by all.
Lead FBI agent John Giacalone abruptly resigned in the middle of the investigation in February 2016.
pay-for-play involving the Clinton Foundation were not properly vetted, ultimately white washed
FBI agents were blocked from serving search warrants to retrieve key evidence
FBI agents were not allowed to interrogate witnesses and targets without warning
FBI agents had been trying to interview Clinton since December 2015, approval delayed by top brass
FBI agents believed Clinton case was being "slow-walked" to run-out-the-clock
FBI agents stunned that targets Cheryl Mills and Heather Samuelson were permitted to sit in on Hillary Clinton's FBI interview.
Clinton and aides cited amnesia. In Clinton's case she claimed due to medical complications.
Attempts to secure Clinton's medical records to confirm her head injury were sabotaged by FBI Director James Comey
The FBI case agents and support personnel are forbidden to "go public" or comment on the record to share their frustrations and dismay because they each signed an unprecedented confidentiality agreement prior to signing onto work the Clinton investigation. Violating that agreement would likely cost them their careers and pensions.
More
"This wasn't a legitimate interrogation," a FBI source said. "It was more of a proffer passed off to the media as a tough criminal interview so the public would think she (Clinton) was being grilled."

A proffer. That is when a defense lawyer brings their client to talk directly to the government. It is the result of considerable negotiation and legal maneuvering prior the meeting, with defense lawyers ironing out permissible questions and ground rules for the interview with an alleged criminal target. Clinton's lawyers knew the questions she would be asked before they stepped into the J. Edgar Hoover Building and could coach and rehearse her accordingly. The interview was a farce. FBI agents who toiled building this case were bewildered and angry.
Further on
Abedin couldn't remember much during her time at State, according to FBI documents, including how to consistently print documents or emails from her secure Dept. of State system. Abedin told FBI agents in an April interview that she struggled to print secure docs and emails from her secure PC. Instead, she would forward the sensitive emails to:

Her personal Clinton.com email address
Her personal yahoo.com address
Her email linked to husband Anthony Weiner

Abedin said she would then access those email accounts via webmail from an unclassified computer system at the State Dept. and print the documents, many of which were classified and top secret, from the largely unprotected webmail portals. Clinton did not have a computer in her office on Mahogany Row at the State Dept. so she was not able to read timely intelligence unless it was printed out for her, Abedin said. Abedin also said Clinton could not operate the secure State Dept. fax machine installed in her Chappaqua, NY home without assistance.

Perhaps more alarming, none of the multiple FBI agents and Justice Department officials who conducted Abedin's interview pressed her to further detail what were repeated and obvious violations of a host of federal laws.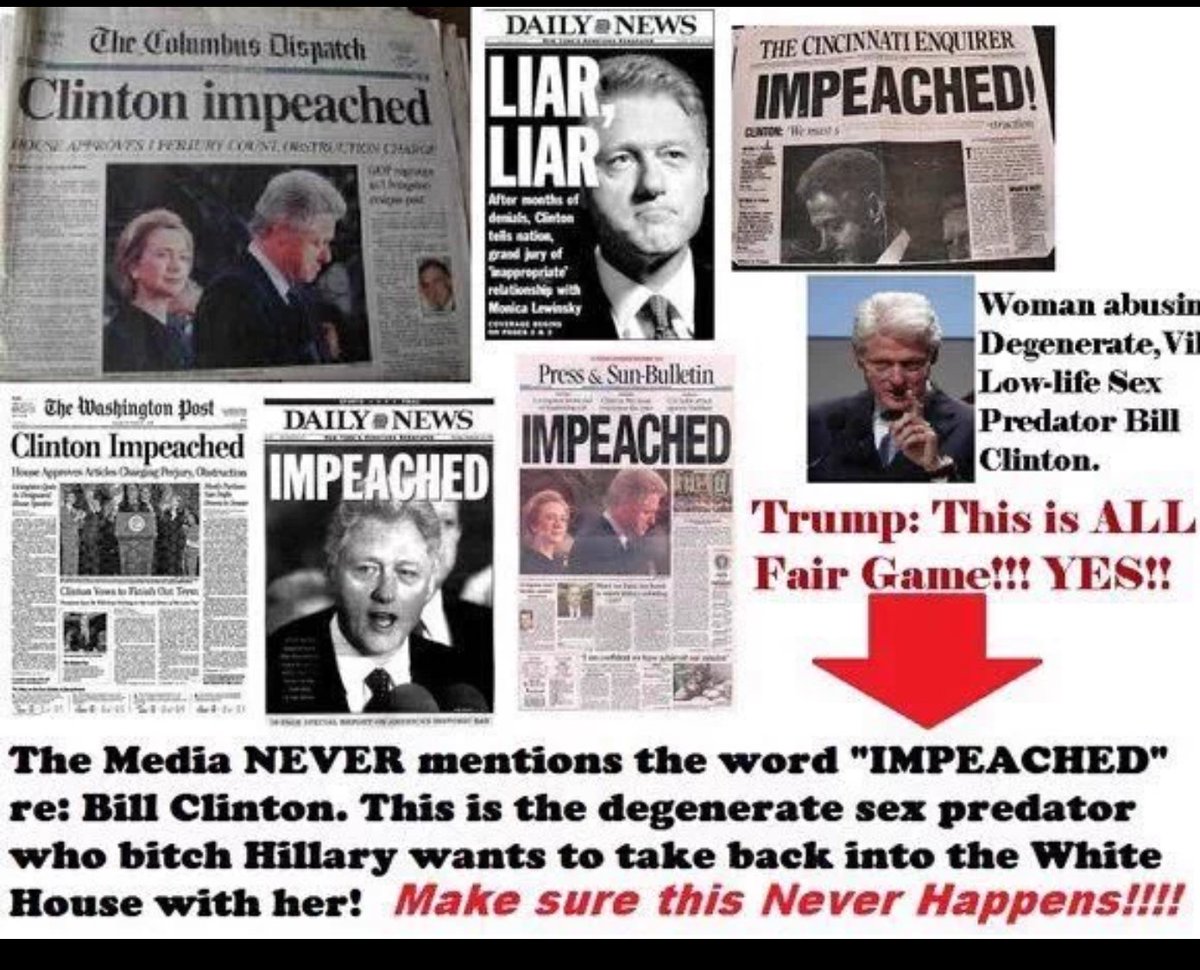 "I can not recall…" 
"Deny, Deny, Deny…"
39 "Can't Recalls And Don't Remembers" Prove Hillary Is NOT Mentally Fit To Be President…
Read Article Here…
"For her to claim that she has less memory about what she was briefed on that Jason Bourne knew about his past identity is just not realistic," Huckabee said. "If she really doesn't remember fundamental facts of national security like this, then she has no business being sworn is as president." …Mike Huckabee