The FBI wanted the Justice Department to investigate the Clinton Foundation – but the DOJ declined ? 
"A report that came out today acknowledged that the Federal Bureau of Investigations had wanted Justice to take up a Clinton Foundation probe. "
"The Department of Justice declined to do so – noting that DOJ had looked into Hillary Clinton's family foundation the year before."
"At that time there wasn't enough evidence to open an investigation ."
"The news that as investigation had been sought comes on the heels of the latest Clinton emails release from her time at the State Department."
"The new emails show a cozy relationship between the head of the Clinton Foundation and Hillary Clinton's top aides."
There is NO INVESTIGATION into the CLINTON FOUNDATION?
Clinton and Obama should be held accountable. It is time to Enforce the RICO Act. It sure smells like a conspiracy— the DOJ, Loretta Lynch,  President Obama, Bill, Hillary and probably Chelsea  Clinton…
Newt Gingrich wants people to call their representatives.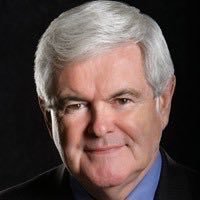 Listen to Newt's Shocking  Details Here…
Published on Aug 5, 2016:
Clinton Body Count +5 in Just 6 Weeks…
Hillary will stop at nothing to claw her way into the White House; unfortunately, people are dropping dead left and right in her path and, in the case of the last two found dead earlier this week, the mainstream media is pretending not to even notice they are gone…